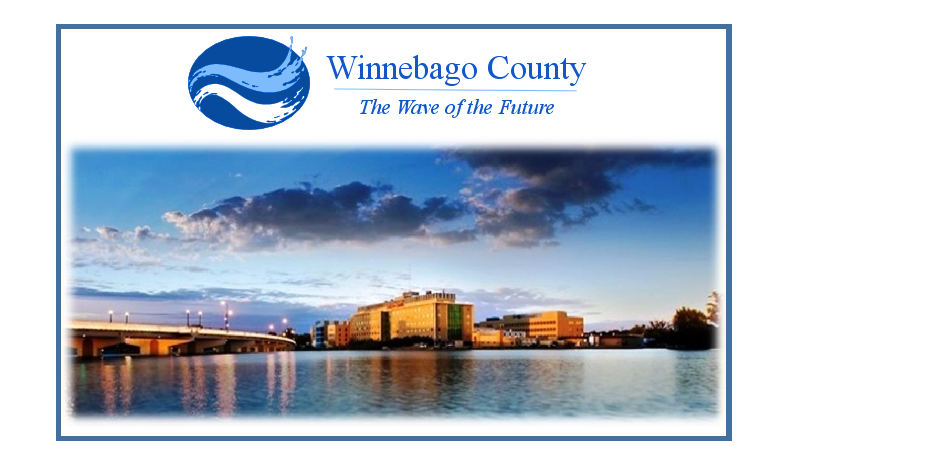 The 7th most populous area in the State of Wisconsin, Winnebago County
is located on the shores of Lake Winnebago. With 88 miles of shoreline, 
it is the largest lake entirely within the state of Wisconsin and one of the nation's largest inland lakes. Lake Winneago is one of six large lakes and 2 major rivers providing year-round recreational opportunities and scenic water views in Winnebago County.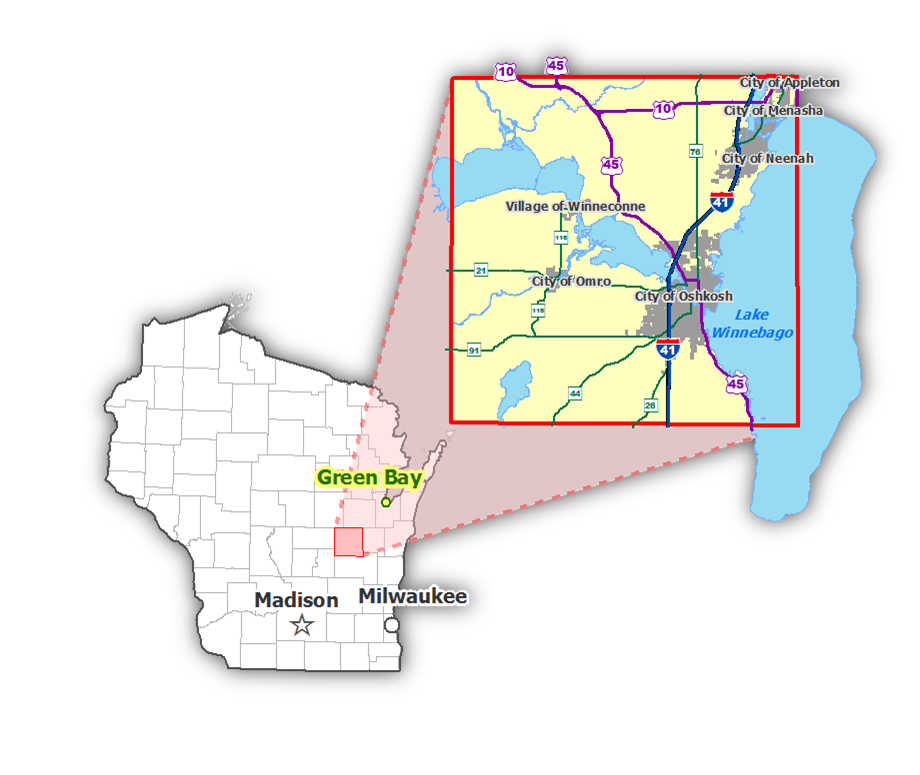 Winnebago County is part of the Fox River Valley, which is one of Wisconsin's largest metropolitan areas and includes the cities of Oshkosh, Neenah and Menasha, and is often referred to as The Fox Cities.
A majority of the County's more than 169,000 residents live in or around the Fox River Valley which boasts a vast array of retail, cultural and industrial opportunities. 
Communities range in size from the City of Oshkosh with over 66,000 residents, to the Village of Winneconne with a population of just under 2,400 people. Numerous smaller communities and townships are located within the County's 22 municipalities.
The enhanced infastructure of Interstate 41, which runs north and south through Winnebago County and the Fox River Valley corridor, allows for easy access and improved traffic flow. With the furthermost communities in the county roughly 30 minutes apart, Winnebago County residents and workers enjoy an average commute of approximately 15 minutes. 
The diverse landscape of the county offers residents a variety of living options.  From urban to rural areas, situated among  pastoral, wooded and water front settings, Winnebago County is a great place to live, work and play.