The Register of Deeds office remains open to the public from 8:00 am to 4:30 pm (Monday – Friday). Please try to arrive by 4:15 pm.  We are no longer at the courthouse. Our office is located at:
112 Otter Ave., Room #108, Oshkosh, WI 54901.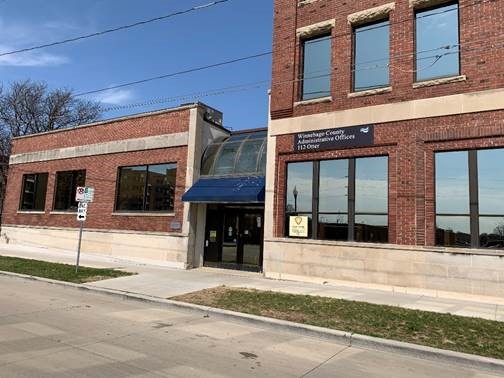 Phone Number:      Land Records & Vital Records: 920-232-3390
Genealogy and Land Records searching is available by appointment only.  Appointments will be scheduled in morning (8:30 am to 11:00 am) and afternoon (1:30 pm to 3:30 pm) time slots, with one time slot per person (i.e. 2 people cannot share a time slot and sit together).  Contact ROD staff at 920-232-3390 (Genealogy) or 920-232-3394 (Land Records) to schedule an appointment.  A face mask is strongly encouraged while searching.
Any questions can be emailed to rod@winnebagocountywi.gov (link sends e-mail).
Our office is able to issue the following Vital Records:
All Wisconsin Birth Certificates (some rare exceptions)
All Wisconsin Marriage Certificates (some rare exceptions)
Death Certificates in which the death occurred in Winnebago County prior to 9/1/2013
OR any death certificate in which the death occurred in Wisconsin 9/1/2013 or later
Divorce

Certificates

– ONLY those which occurred in Wisconsin January 1st 2016 or after. For Divorce records PRIOR to January 1st 2016, please check with the Winnebago County Clerk of Courts

for Divorce Findings of Fact, Conclusion of Law with Judgment

(located at the Winnebago County Courthouse – 415 Jackson St., Oshkosh, WI 54901). For divorce

certificates

prior to January 1, 2016, please visit the State of Wisconsin Vital Records Office online – www.dhs.wisconsin.gov/vitalrecords
NOTE: Vital Records prior to October 1, 1907 may not be available due to there being no filing requirement prior to this date.
Mission Statement
To provide the official county repository for:

Real estate records (deeds, land contracts, mortgages, etc.)
Vital records (birth, death, marriage and military discharges)

To provide safe archival storage and convenient access to these public records.
To implement statutory changes, system modernization, program and procedure evaluation and staff development to assure a high level of timely customers service.
Search Land Records with Tapestry/Laredo

Help combat property/mortgage fraud