Previous buildings on Park View grounds
A Bit of History and Background
Winnebago County's Park View Health Center has been offering quality health care to residents of the Winnebago County community since 1875. Over the decades, the facility has evolved from a late 1800's custodial-type home generally serving indigent persons, to a skilled healthcare facility offering active treatment and rehabilitation programs to persons of varying financial means and diagnoses.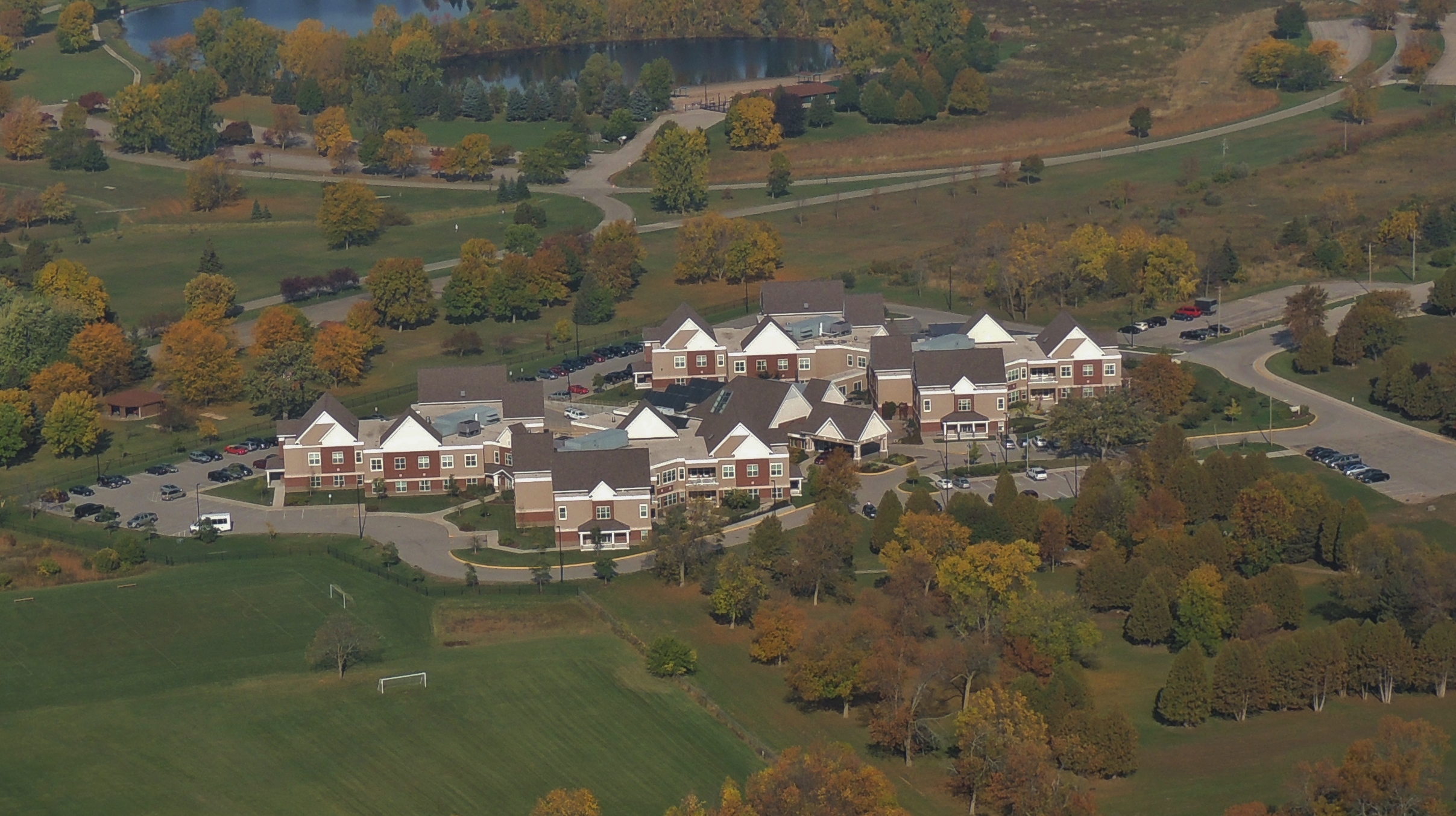 Today we continue to serve a unique niche in the health care system of Winnebago County in that we dedicate ourselves to serving residents in need of long-term care, short-term rehabilitation care, and specialized behavioral services, regardless of an individual's ability to pay.
Park View's population consists of as many as 168 residents in ages potentially ranging from 18 to 100+ years. The majority of our residents are elderly with varying physical conditions and disabilities needing skilled nursing care and supervision.
How is Park View Funded?
Park View receives financial support from fees paid by private pay, Medicare and Medicaid residents and from the citizens of Winnebago County through a tax levy. Park View also relies on donations and financial gifts from foundations, clubs, organizations and individuals in the forms of memorial gifts, honorariums, and grants to supply funding for items and equipment which will enhance the lives of Park View Health Center residents. Gifts are tax deductible to the full extent allowed by law. For more information, please contact Haley Gardner, Social Wellness Manager, at 920-237-6930 / Haley Gardner.
Park View has endowment funds generously set up by donors:
The "Park View Health Center Fund", through the Oshkosh Area Community Foundation,
The "Thomas A. Plein Fund for Park View Health Center," through the Community Foundation for the Fox Valley Region, and
A shared endowment fund with NAMI - the "Marie and Bobby Pesch Mental Health Fund," through the Oshkosh Area Community Foundation.
Contributions to any of the endowment funds can be sent directly to the associated foundations, or contact Raissa Krajnik or Maria Scheuermann, Park View Administrative Coordinators, 920-237-6901 / rkrajnik@winnebagocountywi.gov / mscheuermann@winnebagocounty.wi.gov. 
Customer Satisfaction
In keeping informed of customer satisfaction, Park View annually initiates a satisfaction survey to residents/families. The responses provide vital information for Park View's departments in our ongoing efforts to provide the best care possible for our residents.
2021_nursing_home_survey_summary.pdf